Matt Evans at MWE Partnership believes in helping others in need. Matt has been blessed to have an amazing family as well as works with a fantastic group of people. He feels the need to dedicate time and resources to helping the organizations shown below reach their goals. Please reach out to Matt to discuss ways you can partner with him and MWE to help these organizations. They are always looking for donations and volunteers. MWE believes in truly helping people. These non-profits are amazing places that help get people back on their feet when they are down, help feed the poor and hungry, and help the less fortunate turn a house into a home. Partner with MWE to help these great organizations accomplish their missions.
Hope For All
Mission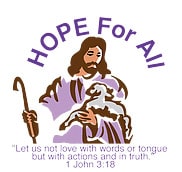 HOPE For All is a Christian ministry whose mission is to provide basic human necessities (i.e. furniture, housewares, clothing and personal items) to families and individuals without sufficient economic resources. We are a public 501C3 who serves in Anne Arundel County, parts of Baltimore City and the Appalachian region.
We seek to bolster the dignity of disadvantaged families, without discrimination, by providing for their basic human needs. Great efforts are taken to promote responsibility, not dependency. We strive not to diminish the incentive of individuals and families to provide for themselves and find meaningful work.
HOPE For All is committed to accomplishing its mission primarily by engaging compassionate volunteers of all ages, from all walks of life, in meaningful and productive service. We seek not to compete with, but to support and work with other non-profits, churches and agencies to serve our community.
Find out how your business can help too: https://www.hopeforall.us/
Mailing Address:
PO Box 1548, Glen Burnie, MD 21060
Physical Address:
122 Roesler Road, Glen Burnie, MD 21060
Email: [email protected]
Phone: 410-766-0372
---
Our Daily Bread Employment Center Hot Meal Program
Mission – Feeding the Hungry in Baltimore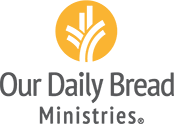 Our Daily Bread is Maryland's hot meal program, serving more than a quarter of a million meals to the hungry of Baltimore City each year. We serve nutritious lunches every day of the year and breakfast to seniors and individuals with disabilities each weekday. The Classic Casserole Program at Our Daily Bread is the backbone of this program.
Since June 1, 1981, we have never missed a day serving the hungry in Baltimore, in spite of blizzards, hurricanes or any other occurrence.
Our Daily Bread is a place where all are welcome, where people whose lives are burdened by the hardships of the human condition are served with dignity and reverence. We serve with a passion and love for our sisters and brothers as we meet their need for food, resources, direction and the building up of the human spirit. Every plate comes with a warm welcome and a smile that is always worn by the volunteers who serve.
Contact our volunteer line at 443-986-9031, 667-600-3438 or [email protected] for information, to find out what we need most, to find a drop off location or arrange a pickup.
Mailing Address:
Catholic Charities
320 Cathedral Street, Baltimore, MD 21201
Email: [email protected]
Phone: 667-600-2000
---
Helping Up Mission
Mission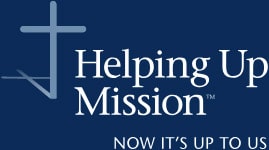 Helping Up Mission is a community of hope. We help men fighting addiction, poverty and homelessness get their lives back by meeting their physical, psychological, social and spiritual needs. Our comprehensive recovery programs address root issues of substance abuse and poverty. As one man is healed, Greater Baltimore is raised up.
Our approach to treatment is holistic in nature. Our Spiritual Recovery Program integrates the practical needs of our clients – food, clothing, shelter – with their clinical, mental health, medical, educational and vocational needs. All of that is built upon a Gospel foundation and can lead to lasting change.
Your generous gift provides men and women fighting addiction and homelessness with comprehensive recovery services, including:
Meals, shelter, clothing, and other basic needs
Spiritual development, classes, and counseling that change hearts
Integrated healthcare
Education, workforce training, and life skills
To learn more: https://helpingupmission.org/
Address:
1029 East Baltimore Street, Baltimore, MD 21202
Email: [email protected]
Phone: GET HELP: 410-675-7500 Ext. 136
Give: 410-675-HELP (4357)
Main Number: 410-675-7500