The MWE Partnership has worked with countless businesses of every size to expand their voluntary insurance offerings and move to a simpler, more seamless method of offering robust benefits packages to employees. Here are three case studies that demonstrate our expertise working with a diverse clientele to offer effective and comprehensive voluntary benefits packages.
Case Study #1 – Education University System
About Our Client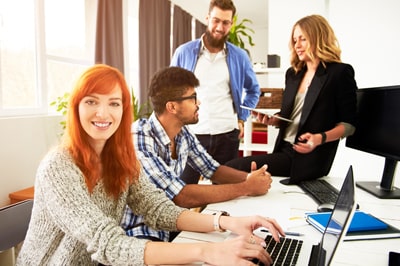 The MWE Partnership assisted an online education university system in offering comprehensive voluntary benefits to their employees. This company had over 1,500 employees, 600 of which were in a centralized location. The remaining employees were scattered throughout the country. We met this company through a financial advisor who knew the COO and also knew they could benefit from our products.
Overview
The online education university system was looking for plans to fill the deductibles on their health insurance plan. This company had a large number of claims regarding cancer and heart disease. The organization also had a large number of maternity claims. Human Resources cared about their employees and wants the employees to fully understand how their voluntary benefit options work.
The MWE Solution

MWE benefit counselors were able to provide solutions for the HR department and the company as a whole. Our benefit counselors spoke at the company's annual staff meeting during open enrollment. MWE benefit counselors also set up at various locations throughout company headquarters to educate employees on their voluntary benefit options. Our benefit counselors focused on teaching employees how voluntary benefits helped fill the "gaps" and reduce the risks associated with signing up for the high deductible plan.
The MWE Partnership also set up a dedicated call center solution so that all employees throughout the country could be educated on the options. Finally, we facilitated integration with the company's current benefit platform so that employees could review options online and enroll through this method.
Our Shared Results

The MWE Partnership and our online education partner experienced impressive results, including:
Our MWE call center received over 400 calls
73% of employees clicked through voluntary benefit options on the secure website we created
Over 20% increase in participation in the high deductible plan
High participation in the permanent life with long term care plan
Great feedback from employees for offering a hospital plan that covers maternity
Great increase in participation in the critical illness plan
---
Case Study #2 – Car Dealership
About Our Client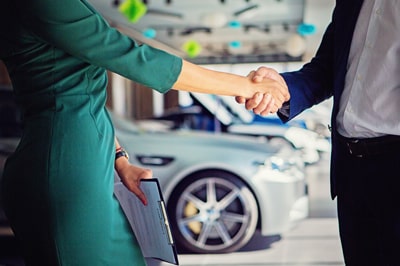 The MWE Partnership worked with a car dealership with 700 employees spanning three states to offer a comprehensive voluntary benefits package. The company was not happy with their voluntary insurance carrier and their customer service, claims processing and new hire enrollment strategy.
The MWE Solution

MWE went to market and gathered three different voluntary benefit carrier solutions to the car dealership for them to choose from. We then provided benefit counselors that educated 93% of the employees on a one-on-one basis for 15 minutes. We developed a new hire enrollment strategy and boosted enrollment thanks to our guaranteed issue life with long term care, disability, critical illness, and hospital/maternity voluntary benefits policies.
The MWE Partnership also set up a dedicated call center for follow-up and negotiated with voluntary benefit carriers to get guaranteed issue plans at a lower price than what the company offered. The car dealership selected plans from multiple carriers, and we were able to provide a single-point billing solution at no additional cost to the client.
Our Shared Results

The car dealership and The MWE Partnership created long-lasting and impressive results that include:
HR was completely satisfied
Over 50% participation in at least one voluntary benefit plan
A dramatic increase in enrollment for permanent life with long term care, accident, hospital and critical illness plans
No complaints due to high-pressure sales from mandatory one-on-one education
Successful roll out of new hire strategy through call center
---
Case Study #3 – Healthcare System
About Our Client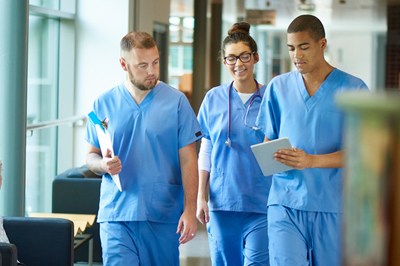 The MWE Partnership worked with a 15,000 employee healthcare system with a well-established health broker in place. The broker wanted to remain involved in the process, but wanted an effective enrollment firm with the best possible voluntary insurance benefits. The company wanted higher participation in the high deductible plan. The company also wanted to address the large population of employees with maternity claims. The system also wanted to determine if there were any voluntary benefits available that would help encourage employees to use their facilities over competitor facilities.
The MWE Solution

MWE worked hand in hand with the company and the existing health broker to bring the best possible voluntary benefits plans to the table. We provided over 50 voluntary benefit counselors who worked on-site 24/7 at multiple locations for the entire open enrollment window. We offered hospital facility rider coverage to encourage employees to use their organization's facilities over others.
Our benefit counselors continue to speak at bi-weekly new hire meetings and provide lunch. We also set up a dedicated call center to provide excellent customer service, answer questions, resolve claim issues, and sign up new employees for coverage.
Our Shared Results

Our shared results are very impressive, and include:
A 24% increase in high deductible health plan enrollment
Over 2,000 employees called call center during open enrollment
Large participation for maternity coverage option on hospital plan
Introduced a hospital plan that included a facility rider that pays more cash directly to an employee if they use their facility over a competitors'
Great feedback from night shift employees who had the ability to be educated on their benefit options
High level of HR satisfaction with MWE and health broker working together to produce a seamless, turn-key, and successful voluntary benefit enrollment
Get Results Like These with The MWE Partnership
The MWE Partnership is a dynamic, experienced voluntary benefit agency with comprehensive insurance solutions to meet the needs of your business. We want to help you attract and retain quality employees with diverse supplementary insurance and voluntary insurance benefit packages. We work with businesses throughout the country as an enhanced benefits insurance broker, but also work with our surrounding communities in Hunt Valley, Glen Burnie, Towson, Hanover, and Rockville. To build our partnership today and learn more about our consultative solutions, please contact us.